Our team of skilled designers and fabricators can meet the requests of any production, modifying or hand building vehicles for your specific needs.
From custom cars like the military vehicles in The Hunger Games movie series to high concept props like the space pods in The Divergent Series: Allegiant, we are Hollywood's most trusted source for custom fabrication.
With the following services provided in-house, we are truly a one-stop shop that will have your job done on time, every time.
Graphics
Our state-of-the-art graphics shop uses the latest technology to make eye-popping vinyl graphics for your picture vehicle rentals. We can also design any signage you require, further simplifying your picture car requirements.
Mechanical
Our full service vehicle repair shop and master mechanics can fulfill any mechanical need, from minor issues to motor rebuilds and engine swaps for a stunt or live action shoot. Our in-house mechanics are also available on-set, as needed.
---
Paint & Body
Our paint and body shop can accommodate the largest jobs, including semis and tractor trailers, as well as the quick 'scuff and shoot' paint changes needed for last minute film and television jobs. We also offer full restoration services for that 'show car', 'old school' or exotic look in your next commercial project.
Transport
Once your vehicles are ready, our carriers are available 24/7 to transport them anywhere in the US. Whether it's across town with a single car, or a load of 10 cars across the country, we can meet your needs with our new fleet of Peterbilt and Volvo trailers.
---
Upholstery & Glass
Our upholstery shop technicians can fix a rip or change the entire interior of a vehicle to suit the requests of any script or director. We can handle all your automotive glass needs with the largest supply of glass molds in the industry, as well as any on-set installs and removals.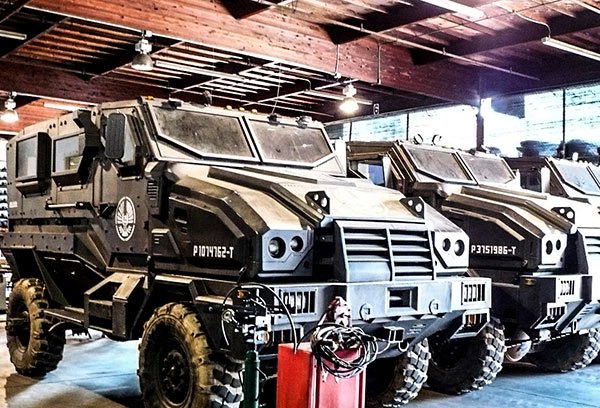 The Capitol trucks in 'The Hunger Games'.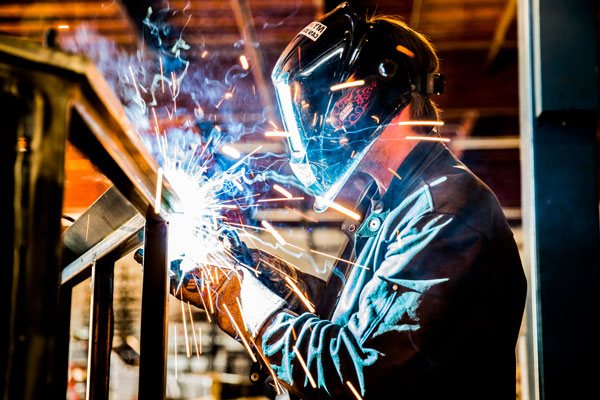 Profressional and highly skilled in-house fabricators.'
---
Inquire About Our Services
Contact us or give us a call @ 818-780-6272, we will be happy to fulfill your production needs!