Cinema Vehicles works with the most sought-after directors, producers, transportation coordinators and art directors to get our partners in front of decision makers early in the pre-production phase, securing on-screen visibility in the top film, TV and commercial productions. This screen time can be leveraged for social media and marketing, and in our experience has led to powerful entertainment partnerships.
Brand Partnerships
We partner with the best in class automotive, motorcycle, aviation and marine brands, placing their vehicles in some of Hollywood's largest productions. Whether it's a hero or stunt vehicle, drive by or pull up scene, Cinema Vehicles works directly with production teams to bring your brand front and center.
Current brand partners include

Manufacturers
Cinema Vehicles has exclusive partnerships with the top automotive parts and equipment manufacturers in the industry. We create unique product placement opportunities by installing your newest brand launch in feature film cars that call for key interior or exterior shots in some of Hollywood's largest projects.
Current brand partners include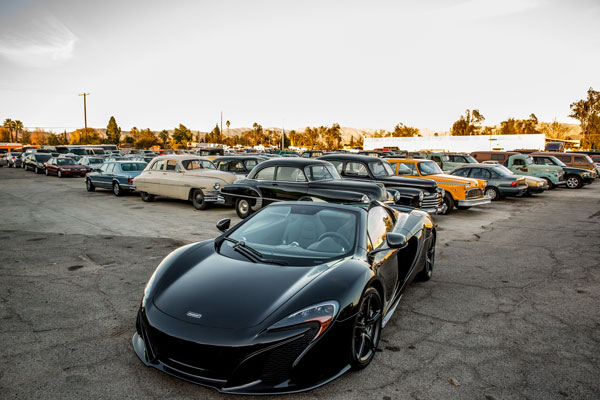 Cinema Vehicles lot featuring McLaren
---
Inquire About Our Services
Contact us or give us a call @ 818-780-6272, we will be happy to fulfill your production needs!