4 Ways a Corporate Build Can Benefit Your Business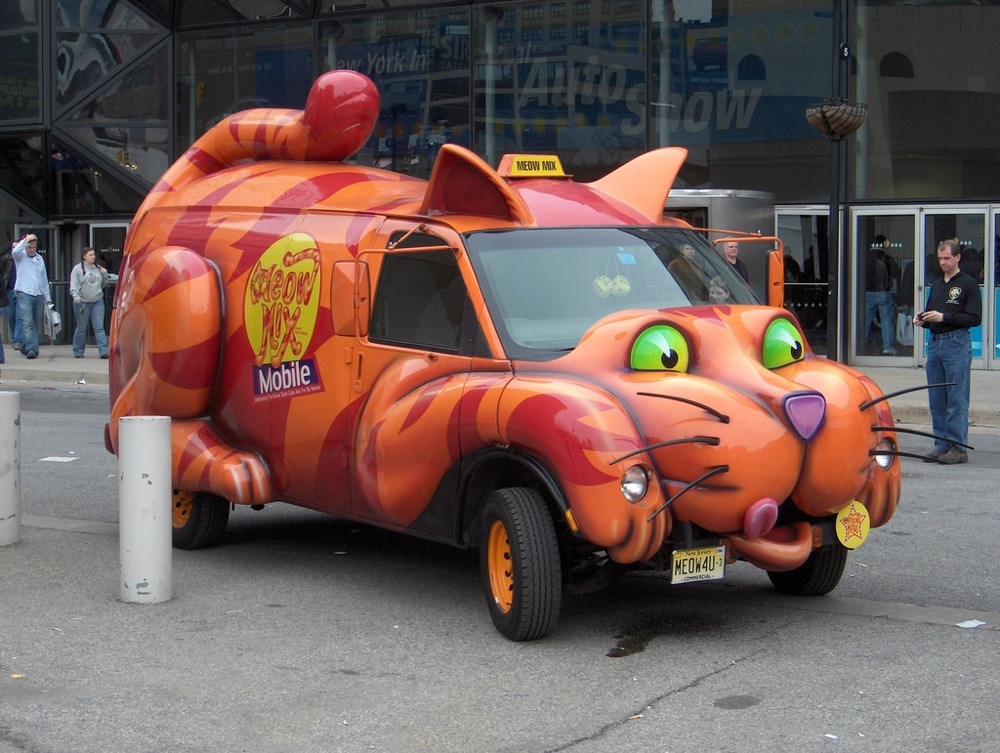 At Cinema Vehicles, we specialize in more than just building custom movie cars. We also make corporate builds, which are custom cars for businesses to help with advertising and marketing needs. Corporate builds are an excellent way for businesses to show off their brand when they attend trade shows, go on marketing tours, and attend annual events.
The custom cars that we build can put your business ahead of the competition. As expert car builders and fabricators, we can take your business themes, designs, and logos and turn them into exciting pieces of marketable goods for your customers to see. Along with custom builds, we also offer specialty graphics for your vehicle, including vehicle wraps and company logos.
An Alternative Corporate Marketing Idea
Cinema Vehicles corporate builds are a great way to promote your brand. For example, we can design signage for a commercial storyboard, a TV sketch, or any other advertising outlets your business uses. Your business can rely on Cinema Vehicles to create custom molding, graphics, interior upholstery, and paint and body work.
Our signage material is a great way to start your advertising campaign, because we work directly with your business to generate appealing and valuable visuals, which will draw customers into your brand. We also cater to brand-specific needs, such as point-of-sale materials that assist in adding up more potential leads for your business within a short period of time.
All of these marketing products translate into one thing—building your brand. Your brand is everything in business, because your public image represents what your business is about, and therefore who you are. We want to offer you our services and deliver some of the best custom marketing content to your business.
If you're not sold already, below are four reasons why you should contact Cinema Vehicles' corporate marketing team to customize a corporate build for your business today.


1. Corporate Builds Connect With Your Customers
As a business owner, you understand what it means to truly connect one-on-one with your customers. Personal connections are a great way to network and to share your business idea with the world. So, how do you connect most effectively with potential clients and customers today?
Building a social media presence is one of best ways for businesses today to connect with customers, and a custom car for your business may be a great way for your business to succeed online through a viral ad campaign.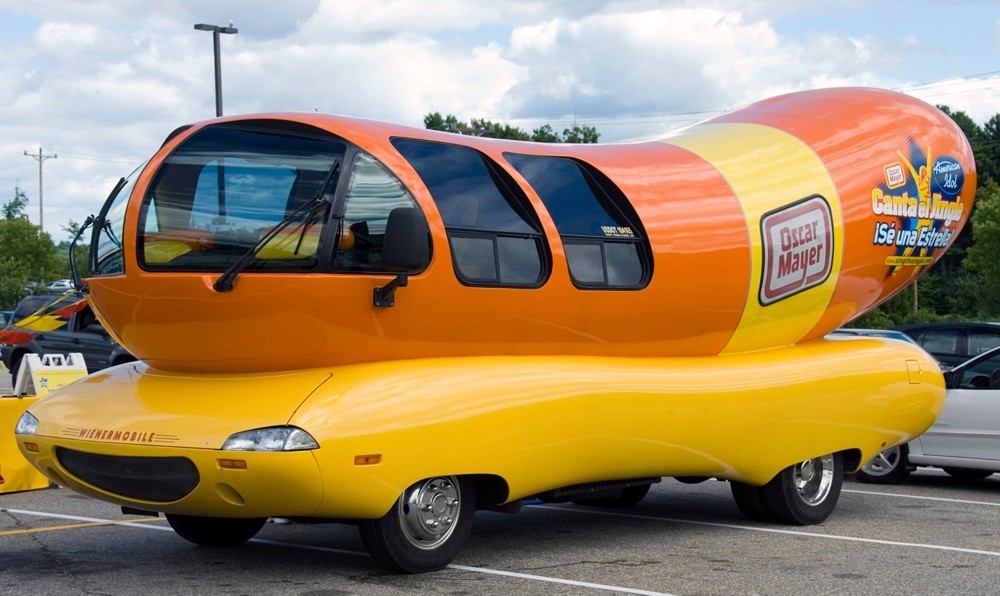 Platforms like Snapchat or Instagram provide effective avenues for your brand to spread a "selfie" campaign. These campaigns are effective, because you are engaging directly with your customers and getting them involved in your marketing.
Furthermore, developing a brand can help your business across other social media platforms, because Cinema Vehicles corporate builds can turn your online campaign into a business mascot—making everyone recognize the value of your business through this custom built vehicle.
2. Corporate Builds Are A Great Advertising Tool
Corporate builds are the perfect advertising tool. From set-ups in local public areas to digital marketing campaigns, corporate builds are becoming increasingly common alternative corporate marketing ideas.
Our corporate builds are special, because we have over 40 years of experience in making vehicles that are ready for the big screen. Our designers and artists pay attention to the details so every side is your vehicle's best side.
Another benefit of using Cinema Vehicles corporate builds is that we can build any custom vehicle for your business—from buses to motorcycles to cars. If you want to go for a specific look for the corporate build, we can accommodate your requests easily.
With this new set of tools available to you, your marketing team can explore more kinds of ad campaigns, which takes the creative restrictions off of your next viral campaign. And we at Cinema Vehicles believe that great marketing strategies come from making great customized corporate builds.
4. Corporate Builds Establish Company Brand Recognition
A third reason why corporate builds are a great resource for businesses is that they offer numerous opportunities for customers to recognize and become familiar with your brand. Whether you are a plumbing business or a computer repair business, every business needs to make their brand recognizable on each of company vehicles they own.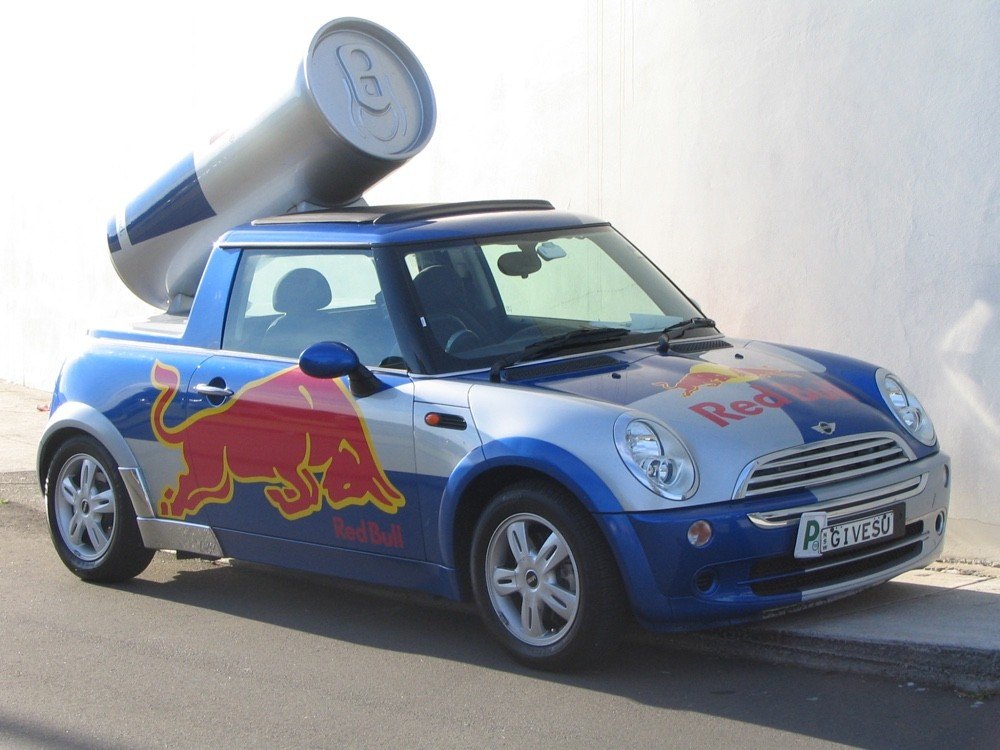 The corporate build team at Cinema Vehicles can create a custom car for your business that ultimately helps you build into brand loyalty and trust. In an increasingly competitive market, making a bold statement can help you stand out from the rest in the minds of your prospective customers.
4. Corporate Builds Help Businesses Go Mobile
Corporate builds help businesses go mobile effectively. Beyond a strong social media presence, having a public face for your brand is a great way to build a following.
Whether you are already running a mobile business like a food truck or are branching out into custom cars for your business, your investment in a branded vehicle will likely pay off when customers see your business out on the town — directly engaging with the community.
Custom cars attract people walking around or driving themselves. These custom cars are a great tool for not only allowing customers to understand what your business is, but also getting customers engaged in what your business is doing.
Cinema Vehicles corporate builds offer solutions for your company's public branding by servicing both custom external graphics and custom internal upholstery. At Cinema Vehicles, we know brand matters, and that is why we help your business go mobile.
Contact Cinema Vehicles for Your Corporate Build
If your business is looking for alternative corporate marketing ideas, look no further than the best and most experienced corporate build designers at Cinema Vehicles. We take your brand and business and turn them into exciting and engaging marketing tools that function both as a transportation solution and as a advertising solution for your business.
Our team wants to create a custom car for your business. If you would like more information about our corporate builds, signage solutions, or specialty printing, as well as how to get started on your own customized marketing vehicle, contact us today.