The custom picture car provider will sponsor the event benefiting individuals with special needs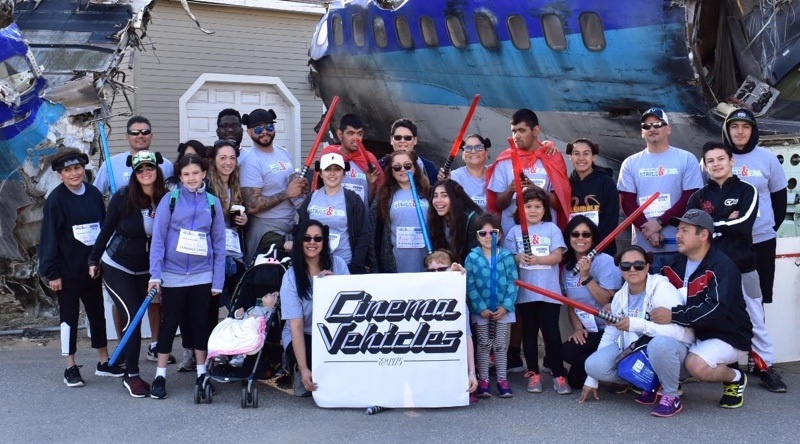 North Hollywood, CA - April 2nd, 2017: Cinema Vehicles, America's largest full service picture car company, will sponsor the annual AbilityFirst Stroll & Roll at Universal Studios Backlot, presented by Comerica Bank. The fundraising event runs from 6:00am to 12:00pm at Universal Studios in Burbank, California.
AbilityFirst is an organization aimed at helping people with disabilities achieve their personal best throughout their lives. AbilityFirst creates targeted programming to aid an individual in the successful transition from childhood to adult life, provides employment preparation, training, and experience, builds social connections and independence, and offers participants and caregivers an opportunity to refresh and recharge through recreational activities.
Cinema Vehicles is proud to sponsor AbilityFirst Stroll & Roll, a day of fun, exercise, and community involvement to support services for children and adults with special needs and developmental disabilities, including autism, cerebral palsy, epilepsy, and Down syndrome.
About Cinema Vehicles: For over 40 years, Cinema Vehicles has been the country's largest supplier of vehicles to films, television and commercials in the country with the most comprehensive owned and operated fleet in the industry. Since 1975, the family-run business has provided custom car rentals and specialty built vehicles for every major Hollywood studio.
For more information about AbilityFirst Stroll & Roll, please visit www.abilityfirst.org.
---
Press contact info:
Jesse Dickerson
Director of Operations