Car Product Placement Opportunities
Cinema Vehicles partners with premium after-market manufacturers to seamlessly integrate their products into the hottest projects in Hollywood. We work with companies to win top car product placement spots in movies, television and commercial footage.
Our unparalleled professional network and longstanding relationships with production companies give us an entry point into the coolest projects coming down the pipeline.
Bring Your Brand to the Big Screen
We work with production teams early in development to create unique product placement opportunities for your brand. Let the pros bring your company to a wider audience. Highlight your newest brand launch in a natural and flattering way by showcasing your product in key interior and exterior shots.
On-screen product visibility directly translates to brand awareness, and can be leveraged into powerful social media and marketing opportunities. Team up with us to expand your reach and grow your brand through product placement.

Whelen
Setina
DuPont
Continental
A History with Hollywood
Since 1975, Cinema Vehicles has been building its reputation throughout Hollywood as the largest and most reliable picture car company in the industry. Over the years, we've expanded our family-run business to cater to custom fabrications, corporate builds, and product integration for cars in films, television series, and commercials.
Contact us today to learn more about how Cinema Vehicles can create product placement opportunities for your car in the next big Hollywood blockbuster.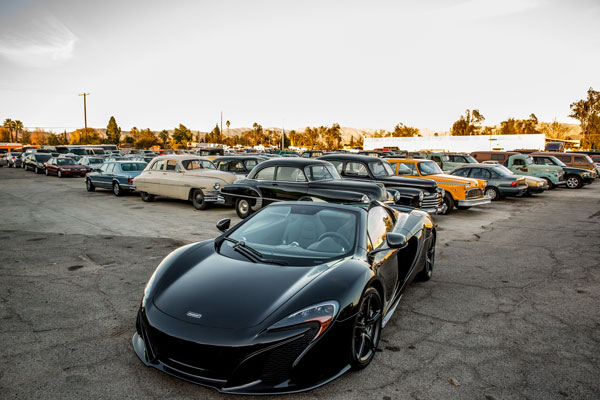 Cinema Vehicles lot featuring McLaren
---
Inquire About Our Services
Contact us or give us a call @ 818-780-6272, we will be happy to fulfill your production needs!