The custom picture car provider will showcase vehicles from The Hunger Games, RoboCop, and more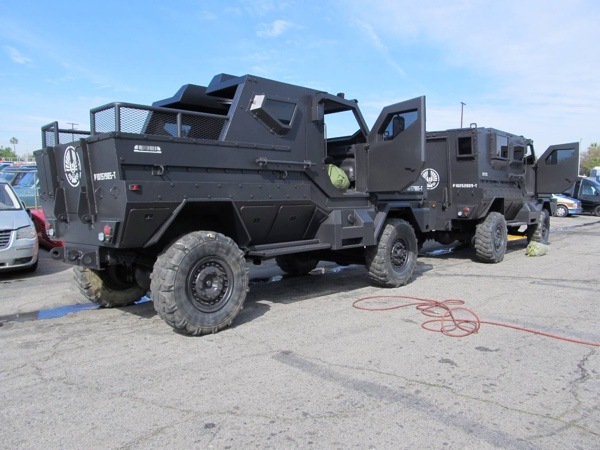 North Hollywood, CA - April 17th, 2017: Cinema Vehicles, America's largest full service picture car company, will join the 2017 Truck Adventures for Kids benefiting the Make-a-Wish® Foundation of Greater Los Angeles. The event will take place on Saturday, April 29th at Santa Anita Park in Arcadia, California, from 9:00am to 3:00pm.
Truck Adventures for Kids provides an opportunity for children of all ages to experience the trucks they love from the driver's seat. The family-friendly event allows children to interact with the professionals who drive the trucks, and learn about the importance of vehicles in our world — from the fire engines that save lives to the cement mixers that construct the buildings around us.
Cinema Vehicles will be showcasing custom built vehicles from some of Hollywood's biggest blockbusters, including the Peacekeeper truck featured in the The Hunger Games franchise and a futuristic police car from 2014's RoboCop reboot. Attendees of the event will be able to see these iconic pieces of film history up close, take photographs, and learn more about how the custom auto fabrication process works.
About Cinema Vehicles: For over 40 years, Cinema Vehicles has been the country's largest supplier of vehicles to films, television and commercials in the country with the most comprehensive owned and operated fleet in the industry. Since 1975, the family-run business has provided custom car rentals and specialty built vehicles for every major Hollywood studio. Cinema Vehicles is proud to give back to the Los Angeles community and support the important work of charities like the Make-a-Wish® Foundation.
For more information about Truck Adventures for Kids, or to purchase tickets, please visit www.truckadventures.org.
---
Press contact info:
Jesse Dickerson
Director of Operations