The custom picture car provider will sponsor a hole at the monthly film industry golf outing.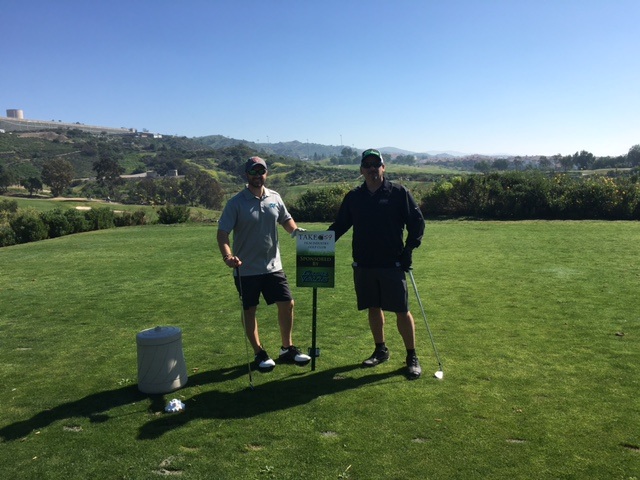 North Hollywood, CA - May 4th, 2017: Cinema Vehicles, America's largest full service picture car company, will continue to serve as a sponsor of the Take 59 Golf Club, a film industry golf club consisting of several tournaments throughout the 2017 season.
The Take 59 Golf Club is a mix of film and television industry professionals, providing community engagement through monthly tourneys at various golf courses throughout the Greater Los Angeles area. As a sponsor of the club, Cinema Vehicles will display a sign at one hole during each monthly tournament.
The 2017 Take 59 Golf Club tournament dates and locations are:
Sunday, January 29th — Goose Creek Golf Club
Sunday, March 12th — Black Gold Golf Course
Sunday, April 9th — Olivas LInks Golf Course
Sunday, May 7th — Sierra Lakes Golf Club
Sunday, June 11th — Moorpark Country Club
Saturday, July 29th — Elkins Ranch
Saturday, August 19th — La Costa Golf Resort
Sunday, August 20th — La Costa Golf Resort
October Tournament TBA — Elkins Ranch
About Cinema Vehicles: For over 40 years, Cinema Vehicles has been the country's largest supplier of vehicles to films, television and commercials in the country with the most comprehensive owned and operated fleet in the industry. Since 1975, the family-run business has provided custom car rentals and specialty built vehicles for every major Hollywood studio.
Cinema Vehicles is proud to give back to the film industry community by continuing its support of the Take 59 Golf Club.
---
Press contact info:
Jesse Dickerson
Director of Operations