Cinema Vehicles -
1980's Vehicles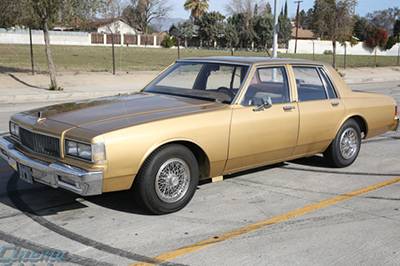 1980 Car Rentals
When you choose Cinema Vehicles for your 1980s car rentals, you're getting a company with the versatility to provide cars, transportation, and staging space for all your production needs. Explore our variety of classic cars and find the perfect fit for your film or commercial.
1980s Vehicles
The 1980s brought with it many changes and some heartbreak to the automotive industry. American automotive manufacturers saw a significant loss of market share to cheaper, more fuel efficient, and easier to maintain vehicles from Japan. Also, the introduction of computer control units, fuel injection, and electronic accessories meant a low period of reliability for most American brands.
Our Inventory
Cinema Vehicles rents some of the most popular cars in the 1980s including:
1988 Grumman Postal Van
1988 Ford Mustang
1987 Chevy El Camino
1987 Jaguar
1987 Volvo 740
1986 Ward Fire Engine
1985 Blue Bird School Bus
1980 Ford F650 Truck
Our 1980s cars include over one hundred Honda sedans, Ford and Chevy vans, and pickups. See our extensive
inventory
because when you need to incorporate just the right 1980s cars into your film or commercial.
Cinema Vehicles — Here for You
We do more than just rent vehicles — we also have transportation, staging spaces, and integration services for television commercials, cinema, and corporate functions. We can do custom graphics, paint, glass, and automotive integration at our locations in Los Angeles and Atlanta. Explore all our
services
to see the comprehensive list of ways we can benefit your production.
Contact us
to consult with a Cinema Vehicles expert today.
This category is empty.