Cinema Vehicles -
1970's Vehicles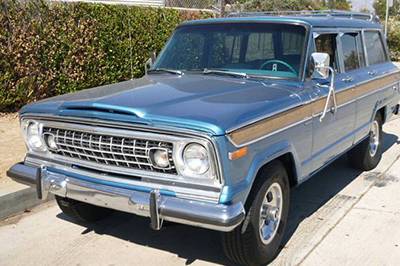 1970s Car Rentals
At Cinema Vehicles, we know the vehicle choice for a television commercial, corporate function, or film production can make or break its success. We're here to help ensure anything you put on film looks authentic with our convenient, versatile rentals. Choose Cinema Vehicles for rental, transport, and staging.
1970 Era Vehicles
1970 cars represent the last of the classic era. They featured large displacement engines, which are not common in production anymore. 1970 classic cars did away with the gigantic fins and extensive chrome of the 1950s and replaced them with more sedate, low, and blocky body designs.
An Extensive Inventory
At Cinema Vehicles, we make sure you have access to all the cars you need including 1970s cars like:
1978 Checker
Chevy Pickups
AMC Pacer, Puch motorcycles
1978 Alfa Romeo
1979 Cadillacs
1977 Ford School Bus
Volkswagen Bugs
Volkswagen Microbus
We have over one hundred Ford, Dodge, BMW, and Mercedes-Benz vehicles from the 1970s in our collection.
Working With the Best
Along with all our 1970s vehicles, we have a wide variety of services throughout our locations in Atlanta and Los Angeles. We rent out staging space for your production in these locations, and we also help with logistics of transportation, integrating vehicles into your commercial or film, and making graphics and customization. 1970s cars are just the beginning of what we can provide for your production Since 1975, we've been supplying the vehicles, tools, and services that make feature films, TV and commercial production a success.
Contact us
for more information about our cars and services and to consult with a Cinema Vehicles expert about your production today.
This category is empty.