Cinema Vehicles -
New Arrivals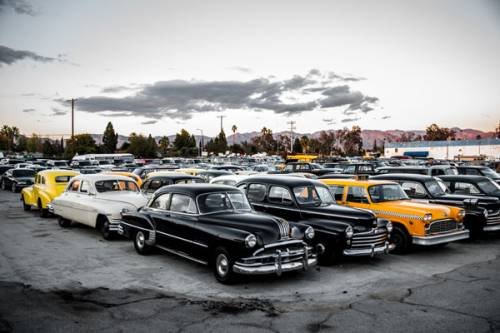 New Arrivals
About Our New Vehicles
When's the last time you saw someone cruising down the street in a 1930s Plymouth Roadster? Older cars are often difficult to source and service these days, but at Cinema Vehicles we're adding new models to our collection all the time, including vintage and classic vehicles. Our extensive inventory of movie cars to rent is always expanding with demand for film, TV, and advertising vehicles. Many our new vehicles aren't exactly new. We have cars and trucks from the 2010s, of course, but we also have cars from the 1920s, and every decade in between. Our facility in Los Angeles features over 1600 vehicles, including rent-to-wreck, nondescript, commercial and emergency vehicles. And if you can't find it at our facility, we can find or
build it
for you.
More Than Movies
At Cinema Vehicles, we provide a lot more than just movie car rentals. We've been in the business for over 40 years and have supplied plenty of companies with customized vehicles and fabrications in that time too. Check out our
custom vehicle build
page or our
corporate build
page for services to meet your business needs. Look here for a full list of our services.
Contact Cinema Vehicles
As a family-owned company, we take pride in our customer service at Cinema Vehicles. With locations in Los Angeles and Atlanta, we make every effort for speedy, reliable service and quick turnarounds to make sure you have the movie car rentals you need to get the cameras rolling. If you see something in our inventory that interests you or you have more questions about our services, please
contact
a specialist today.