Cinema Vehicles is the largest supplier of vehicles to the Film, Television and Commercial industry with the most comprehensive owned and operated fleet in the country.
Our in-house inventory allows us to meet production needs quickly and seamlessly, without the complications that arise when brokering from third-party suppliers.
Our fleet of more than 1,600 vehicles includes a wide array from rent-to-wreck, non-descript, commercial and emergency vehicles to motorcycles, recreational vehicles, luxury cars, custom muscle cars, classic cars, doubles and triples. On the rare chance we don't have it, we'll get it for you!.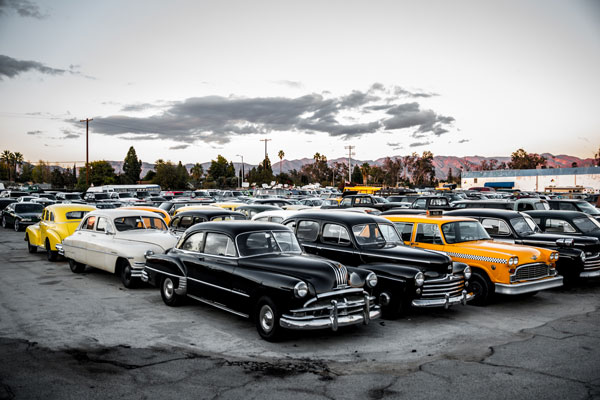 Cinema Vehicles select classic car vehicle rental service.
---
Inquire About Our Services
Contact us or give us a call @ 818-780-6272, we will be happy to fulfill your production needs!